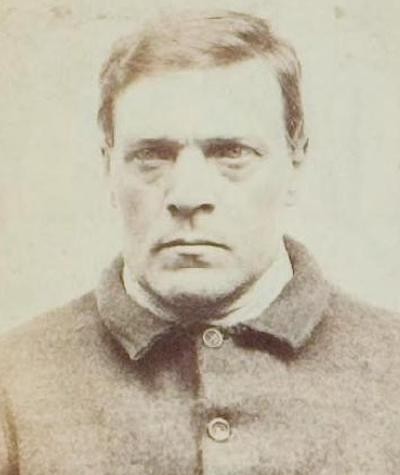 Harry Power and the Chinese Lady
Picture: The young Harry Power

​In 1869 the Ovens district was terrorised by the notorious bushranger Harry Power (born Henry Johnson in Ireland). Harry had been transported for theft and turned to horse theft after obtaining his ticket of leave. After escaping from Pentridge Jail in 1869, Harry roamed throughout the NE robbing the rich and the poor. He finally settled on highway robbery as the most profitable line of work. It was said that he took a young teenager named Ned Kelly as his apprentice.
​​In the summer of 1869 Harry was in Beechworth having a drink at the Commercial Hotel (now Tanswell's). He overheard a Crawford & Connolly's coach driver (their office was across the street) boast that he would shoot Harry if he came upon him. Harry quickly rode down the Buckland Gap Road and blocked it with a barrier of logs to halt the coach.
​There were 4 passengers on the coach, a little boy, a Bright store keeper and 2 women – one being a Chinese woman named Hing Ung. This was highly unusual since of the 1500 district Chinese only 2 were females. Hing Ung was from Canton and married Mah Ket in Bendigo when she was 18. They arrived in the Buckland Valley in 1866 where Mah Ket was an opium seller (not unusual at the time since opium was legal). Hing Ung always wore traditional Chinese dress and her feet had been bound from childhood (the common Chinese custom for the upper class at the time since small feet were a desirable characteristic). This meant she could only walk short distances with a stick and often Mah Ket carried her (in China a servant would do this duty). Interestingly she recognized foot binding was inappropriate in Australia and did not bind her daughters' feet.
The coach halted and Harry sprang from the bush (was Ned holding the horses?) and ordered everyone to put their valuables on the ground. The other woman on the coach was young Kate Dalgleish – the teenaged Murmungee School Assistant Teacher! The coach driver emptied his pockets of £2/16s (and pistol) after denying his boast. The Bright store-keeper his gold watch and Hing Ung offered 13s. Harry insolently suggested she had more money hidden in her garments and threatened to strip her to discover it. She protested tearfully and her fellow passengers pleaded with Harry to leave her alone. Harry was rough but chivalry prevailed and he made off with the lead horse from the coach to forestall any pursuit.
The Victorian Government immediately raised the reward for Harry's capture from £200 to £500. Alas Harry's days were numbered and his fondness for watches led to his undoing. Offering to return a gold watch (for £15) to one of his victims via one of Ned's uncles, the uncle revealed his hideout for the reward. Harry received another 15 years in Prison and is largely forgotten today.